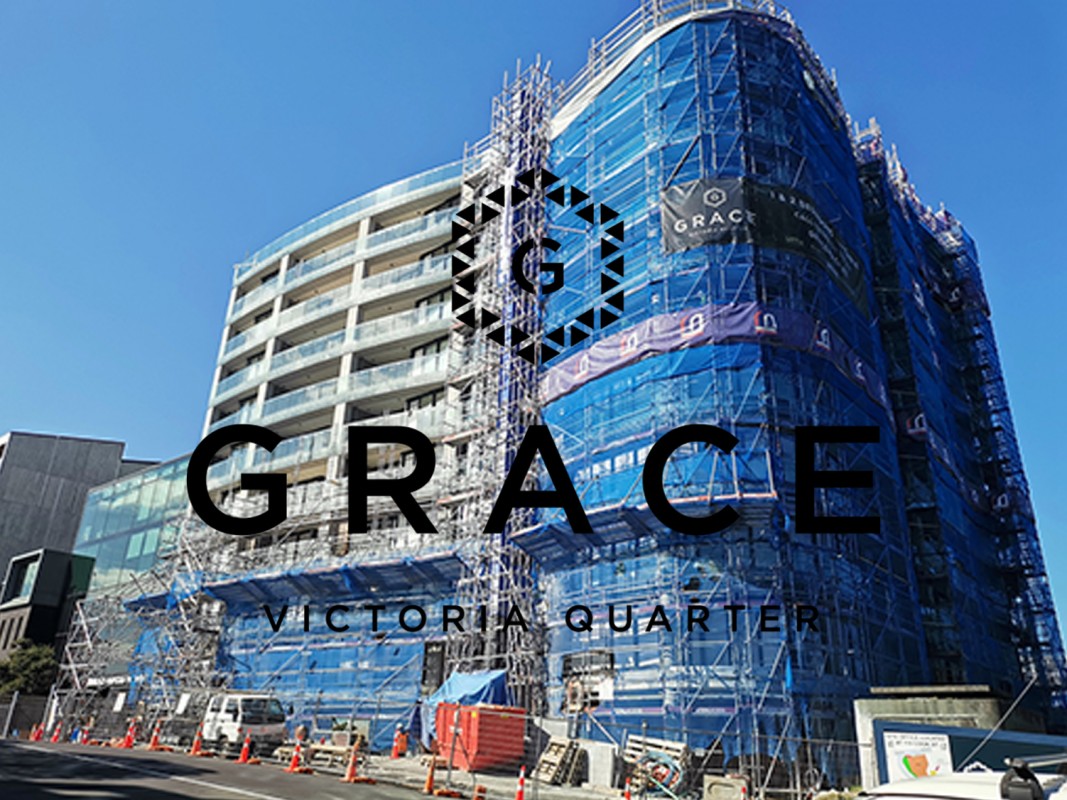 Construction Update
Removal of the scaffold at Grace has commenced, with one-third of the building's facade now visible from Sale Street. Over the coming month, the scaffold will continue to be removed, revealing the building's grand architectural form. Works are underway to the feature entry lobby, with the striking spiral staircase now on its way from Melbourne. Inside, kitchen installation is now complete up to level 7. Apartments on levels 1 and 2 have reached lock-up stage, and the garden on level 2 has been set out to make way for planter boxes. We anticipate calling for settlements in August.
A Sneak Peak Inside Grace Victoria Quarter
We are delighted to share a preview of the first completed apartment at Grace Victoria Quarter. This prototype apartment will set the quality benchmark for all apartments in the building. We have carefully monitored each trade to ensure that the workmanship matches our high quality standards.
Limited Residents Available
A strictly limited range of residences are available at Grace Victora Quarter. To find out more or book a private appointment to view our Display Apartment, contact Trisha Vincent on 021 748 264 or trisha.vincent@bayleys.co.nz.
Storage Lockers Available
A limited number of storage lockers are available at Grace. If you are interested in purchasing one, please contact Trisha Vincent on 021 748 264 or trisha.vincent@bayleys.co.nz