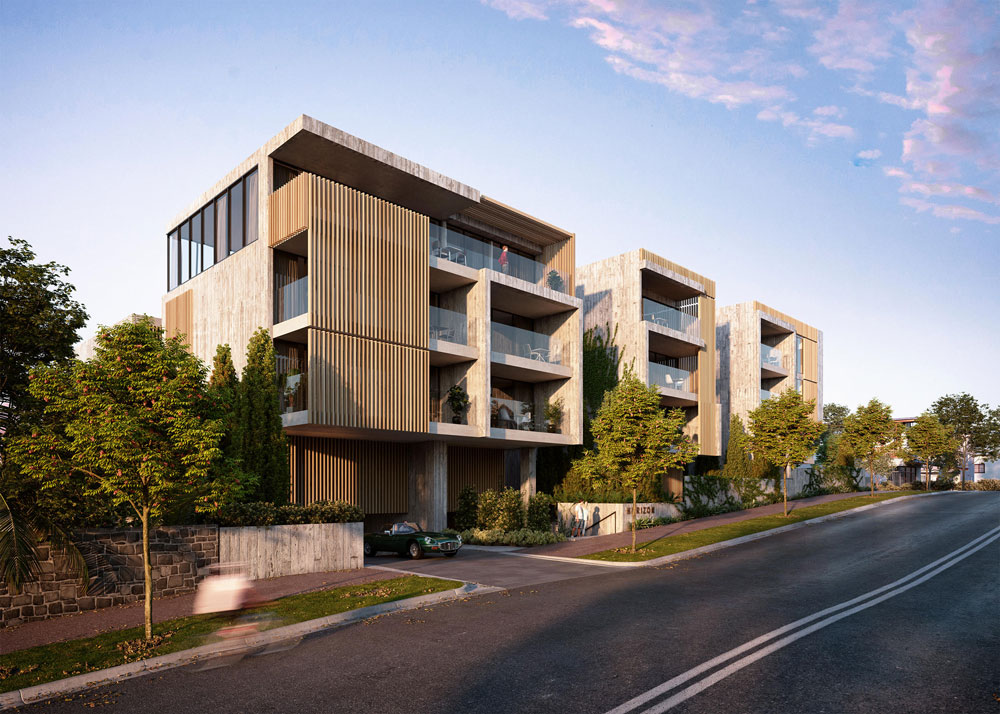 Horizon Mission Bay has only been live to the public six weeks and already we've had an overwhelming response to the development.
Our stunning display suite at 254 Kepa Road has been humming, with 40% having sold unconditionally.
We're thrilled to announce that we have resource consent for the development, spearheading the project forward, allowing us to focus on the next phase, construction.
There are still one, two and three bedroom plus penthouse options available, with generous balconies on the upper stories and private garden courtyards on the ground floor apartments.