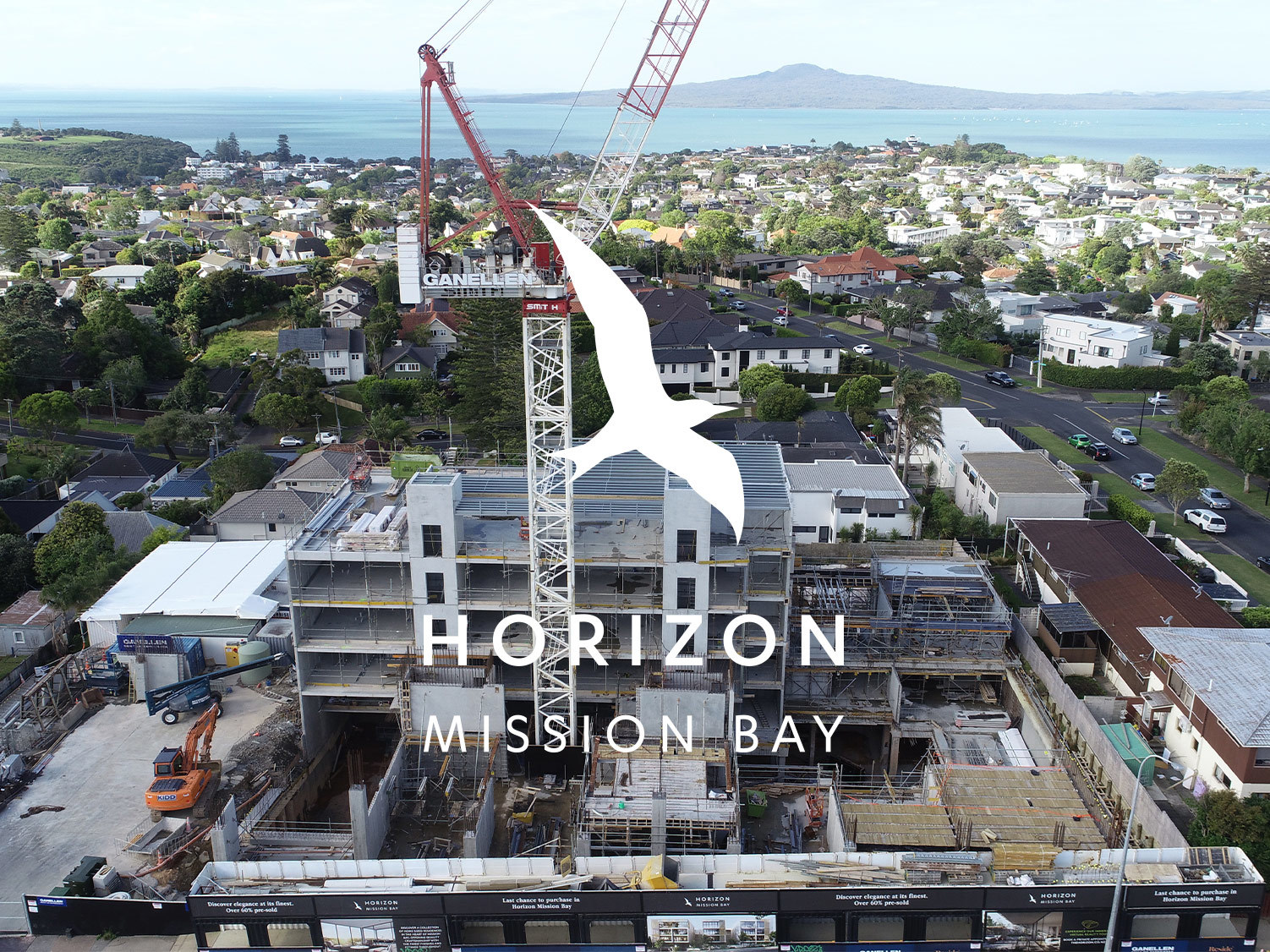 Literally! Horizon has reached new heights and is truly taking shape. With the final foundations now complete, the balance of the structure along Kepa Road has been released and we will see the "pods" erected over the coming months.
Construction has been progressing to programme, and as we head into summer, (and hopefully drier weather) things should continue to move smoothly. This year alone, we have poured 1,675m3 of concrete, laid 225 tonnes of reinforcement, installed 214 precast panels, and have removed a whopping 16,000m3 of dirt. What's more, the apartment framing and first fix services are all well underway.
We're also very excited that the first prototype apartment will be complete in February. We complete a prototype in all of our developments to set the quality standards for all of our finishing trades. We can't wait to see this complete.
With all this work now completed, we are excited to report that our building partner Ganellen is on track for handover by the end of Q3 in 2020. And with a few more sales made over the past three months, it's clear that everyone is just as excited to make this beautiful development in Mission Bay your home.
From everyone here at team Reside, we want to wish you and your family a happy and safe holiday season. See you in the new year!