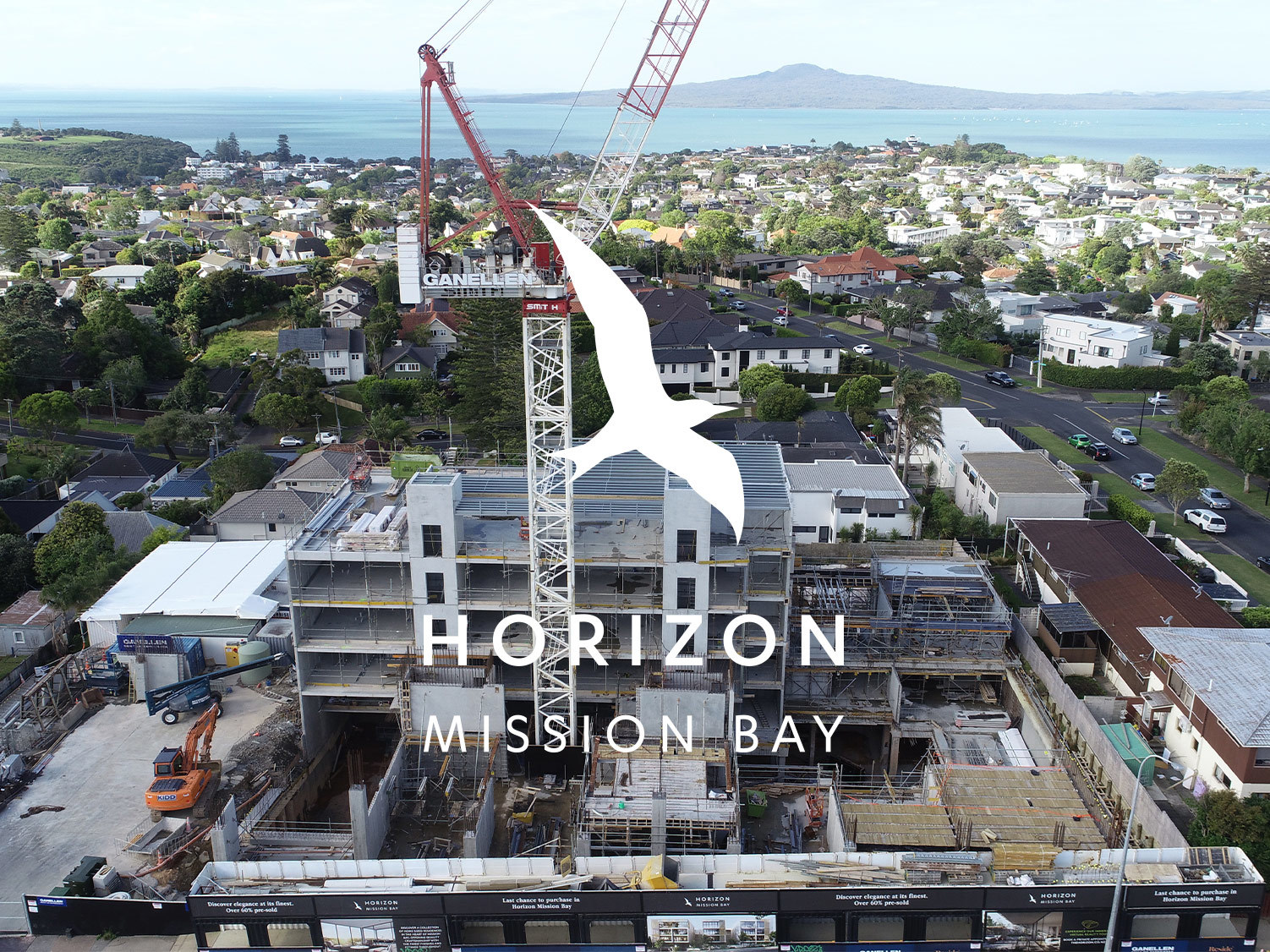 Thanks to this stunning Auckland weather, construction has got off to a fast start and the site is full of workers. Our priority for the first couple of months is completing the balance of the structure on the Remuera ridge line to form the "pods", this is on schedule for full structural completion by the end of April.
Meanwhile, glass installation on the Rangitoto facing apartments is complete to level 3, allowing us to experience the uninterrupted views captured through the full height doors. Ganellen are now working their way through these apartments completing the insulation, first fix services and jib install. Whilst you're driving past in the coming weeks, spare a thought for the team of dedicated workers completing the basement construction down underground. With the construction method the site has employed, we've split the build into two teams, working both above and underground at once.
Finally, we have fast-tracked the delivery of a completed apartment to ensure quality is up to the standards you expect, and to set a benchmark for the finish across all apartments. We're on track to share some preview images in the next update, so be sure to keep an eye on your inbox!
We are all incredibly excited to deliver this beautiful project to you later this year.