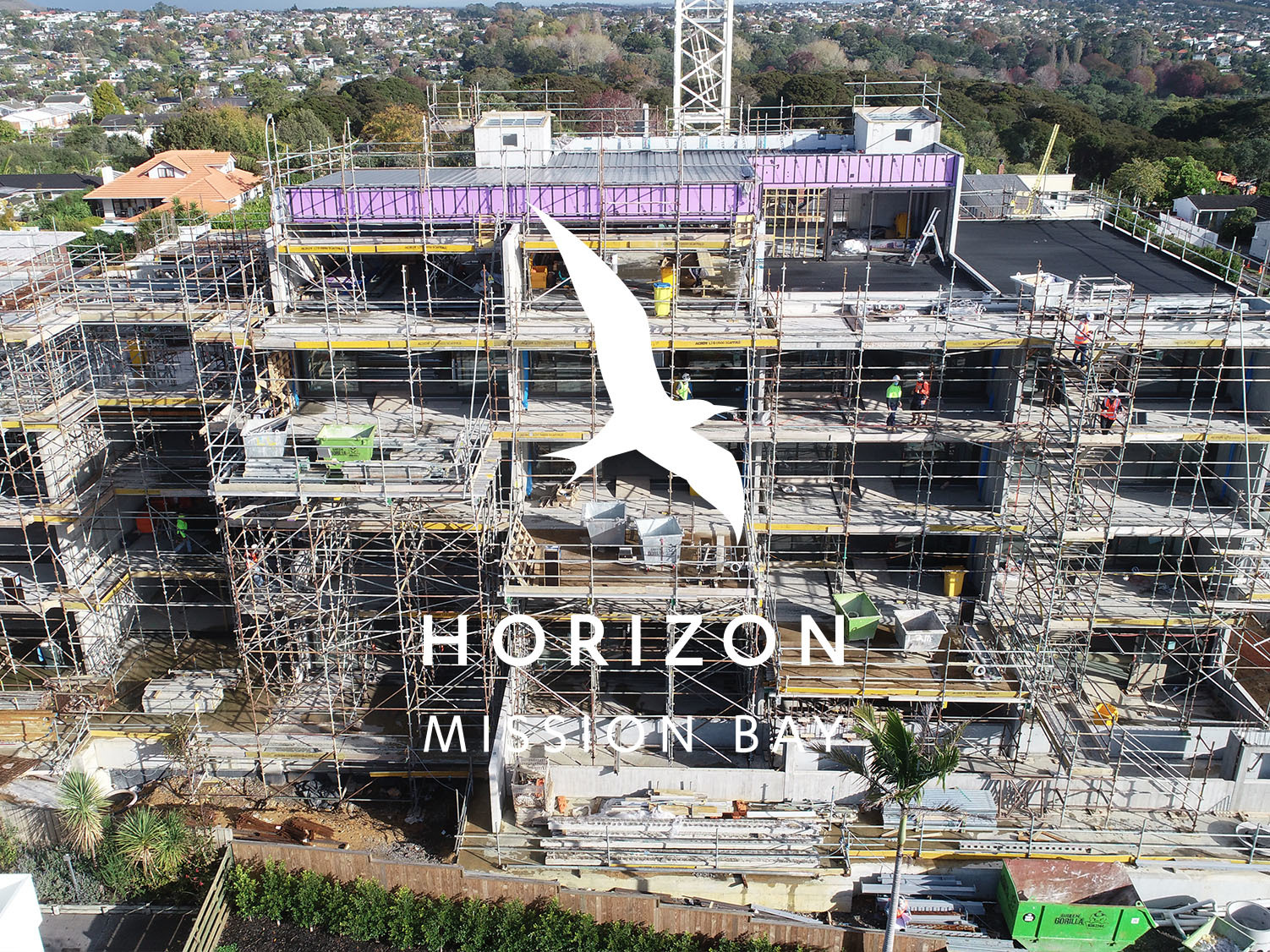 It is with great pleasure we can inform you that the Horizon construction site has been re-opened under Alert Level 3. From Tuesday 28th April, Ganellen were allowed back on site to commence remobilisation and implement a range of Health and Safety protocols to allow our sub-contractors to re enter the site, and commence construction once again.
In the forthcoming six weeks, we are aiming to have the remainder of the building's structure complete, and the "pods" completely formed. Already, a prototype apartment has been completed on the Ground level, which serves to set a benchmark for the quality finishes we are seeking from Ganellen. Kitchens for the balance of apartments will start arriving onsite on a fortnightly basis from now, with our finishing trades having a clear run to work through a number of water tight apartments.
It is pleasing to note that in spite of the lockdown, we saw a further apartment go under contract, with a huge influx of new enquiry from owner occupiers living within the area, and looking to downsize. We're extremely confident that this market will remain strong coming out of this COVID shut-down.
We can assure you that Ganellen and the Project team are focussed on completing Horizon as soon as possible, given the changed environment that we all find ourselves in now. We will be back in touch as soon as we can update you further on a revised timeframe for completion.
In the meantime, stay safe.