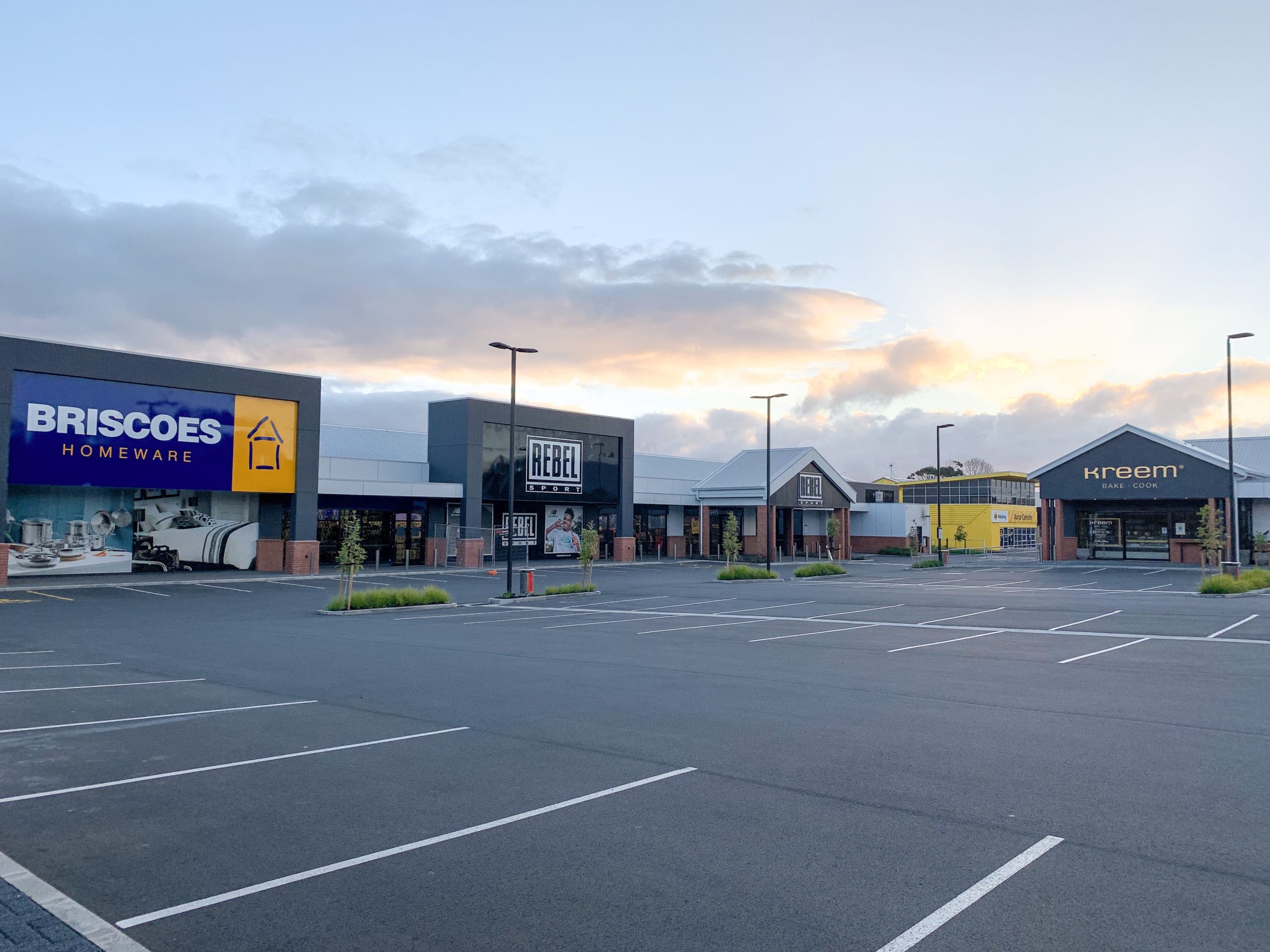 Located in the rapidly redeveloping suburb of Mt Roskill, Location purchased from the existing occupier on a medium term leaseback, an existing industrial complex on a 1.1ha site. Over the next 18 months, Location managed a resource consent application, and subsequently secured a change of use to bulk retail, resulting in a significant uplift in value.
Subsequent long-term lease commitments from Rebel Sports/Briscoes, Kreem Café and Shine On enabled Location to undertake a comprehensive redevelopment of the buildings once the previous occupier had vacated, with construction being completed in late 2019.
The asset was sold in 2021 to a listed property fund.